All this week we've been revealing brand new products we're rolling out with Advice Local. Today, we're going to tell you about a new feature we've never before offered: live chat.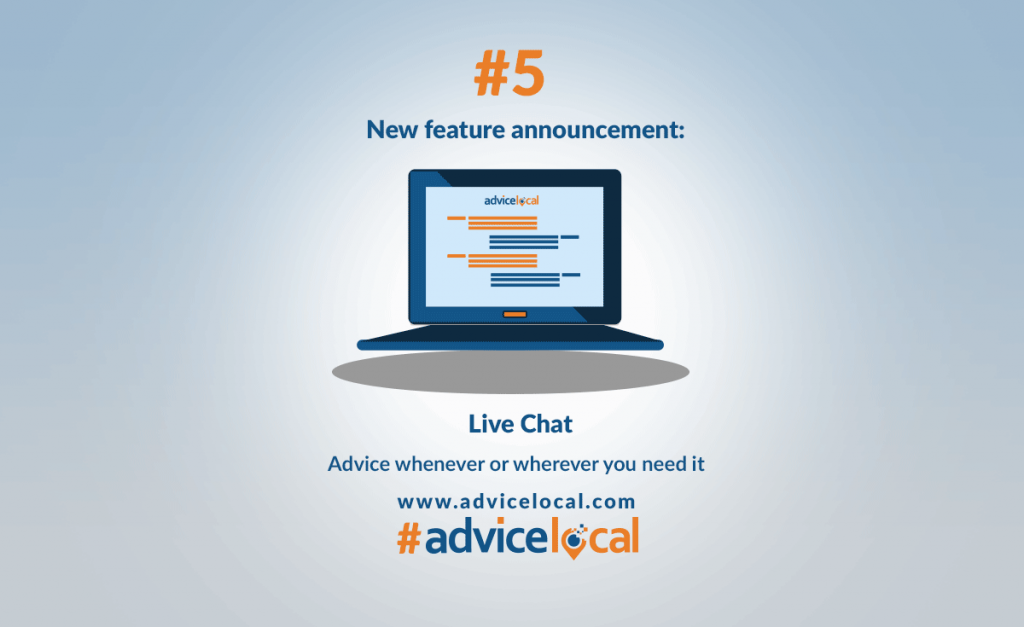 We know that you don't want to have to dig through a website to find the information you seek. You're busy; we get that. So we're activating a live chat feature on our new website, Advice Local. When you're working and have a question or issue, we want to be right there with you to get it resolved in that moment. Here are just a few things you'll be able to resolve via our chat function:
Account questions

Login issues
Billing
Reporting
Errors

Technology questions

How do I set up my Dashboard?
How can I activate more modules?
How do I use the bulk upload feature?
Can I use your tool on my own domain?

Sales questions
General digital marketing questions

How do I get my Google My Business page verified?
Do I need a business Facebook account?
You will still have the option to call in and ask these questions as well. We want to offer as many communication methods as possible for you to get your questions answered the moment you have them. We understand how important it is to get an issue resolved in a speedy manner, and we'll be monitoring the effectiveness of this tool to make sure it's performing optimally for our clients.
We can't wait for you to experience all our new brand has to offer starting Monday. We're positive that our new features and products will help you bring in more business and increase your local visibility.
If you have any questions about our rebranding, would like to schedule a demo, or simply say hello, please contact us today. Don't forget to check out our new look before it launches on March 7.