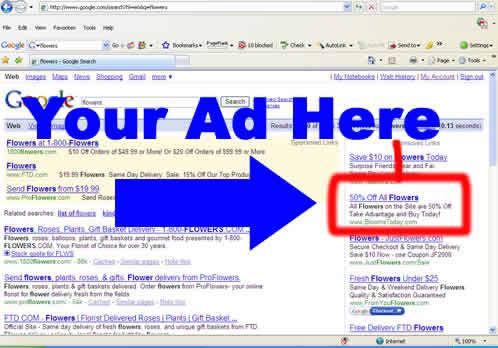 The professionals at Advice Interactive Group believe in the concept of pay-per-click advertising for businesses of all sizes.
Pay per click (PPC) , or Search Engine Marketing (SEM), is an Internet marketing method where advertisers pay search engine hosts only when their ad is clicked. It offers a high investment return for companies with online presences and assists in geo-targeting, which allows ads on search engine sites to be shown in specific locations.
Once a keyword query matches a keyword from an advertiser's list, the search engine will display the ad most closely matching the query. The advertisement, often called "sponsored links," then may also appear on a content site. Companies utilizing PPC are satisfied, as this method helps businesses benefit from return of investment by way of the online marketing system.
Our Dallas TX Internet marketing representatives specialize in PPC and other beneficial SEM techniques for local and national companies. Contact our Dallas pay-per-click consulting company today, or contact us online for information.