Small Business Saturday is right around the corner! Are you one of those marketers or small business owners that plans to do something each year to participate, but waits until the last minute? Don't worry; it's never too late to leverage an annual event like this.
Keep reading for 6 quick ways to get more exposure for local business on Small Business Saturday.
Small Business Saturday Is For Every Local Business
1. Email Customers An Exclusive Discount
So do you have an email list that you haven't reached out to in awhile? What about those customers who used to come in all the time, but now it seems like they have dropped off the face of the earth? Send them an email. It's pretty simple to draft up a quick email and say "Hey, we miss you! Come see us this Saturday. Show us this email and save $$%."
2. Head Over To Social Media
Connect the local business you represent to other local businesses that are celebrating Small Business Saturday.
Here is a Facebook Page to watch and tag in some social media posts (but don't overdo it – that will have the reverse effect of the desired goal). If you tag the page, perhaps they'll reply back and even give a share if you do something really creative.
This hashtag #smallbusinesssaturday is quite popular on Facebook. Search for it and then comment (don't spam) on the posts of other businesses as your business Facebook.
This hashtag #shopsmall seems to be the one that is popular on Twitter – at least right now. Write creative tweets to engage followers of the hashtag and get some new customers into the business.
@ShopSmall is the official Twitter account for American Express. Follow it for tips, retweet it and engage with it. See if you can get the account to reply or retweet. It has a lot of followers.
3. Head To The Local Printer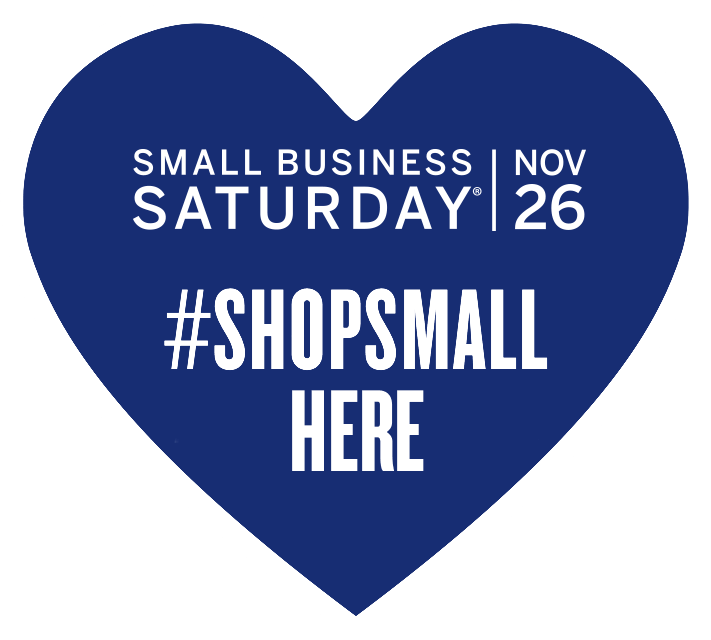 Seriously, there's still time to get some signs made up if you hurry. There are several ways to do this pretty easily. American Express has designs that businesses can get for free. Simply fill in a few simple blanks and the files will be ready for download and delivery to the local printer.
(Btw … The Small Business Saturday images included in this post were provided by the American Express free design tool.)
For company branded signage contact a local graphic artist right away or head over to fiverr to get a design created by a freelancer.
4. Partner With Other Local Businesses
Now this idea will take a bit more work, but not too much. Identify other local businesses that offer complementary services and partner up. You can create joint email campaigns, signage, coupons and so much more.
If the business you represent is in the downtown area, hit up all the local businesses and get them participating. One idea is to create a punchcard that each local business would punch when a customer visits their location. After the customer gets say 10 punches, they can get a free gift, or perhaps they complete the back of the card with their contact information to enter a grand prize drawing that all of the local businesses contributed to. (By the way, all the local businesses could have access to the email addresses provided on the back of the cards, and now they have more prospective customers to add to their list.)
5. Extend The Celebration
There is no study that says Saturday is the only day customers want to save money. Celebrate Small Business Saturday for the entire week. This will provide the opportunity for customers to come into the location after work, on lunch break, or even return multiple times for the item they want to buy (but didn't yet) because they were waiting to measure something, to get paid, or a number of other reasons.
6. Not Open On Saturday? That's OK.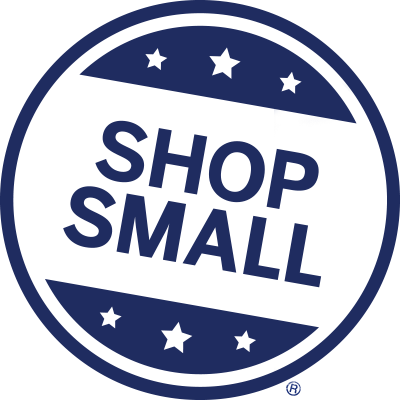 Not every business is open on Saturdays for many reasons. This ranges from the fact that the business's customer base doesn't frequent the area on the weekend, to the business not having the staff to enable them to open on a Saturday. It's OK; the business will not go under because they missed this Saturday celebration.
Instead, offer online exclusive specials and go with the idea above to celebrate earlier or later, when the business can be open. Better yet, come up with your own way to celebrate and honor your customers. The idea is to get more customers thinking about the business. How that happens doesn't matter as much as the end result.
The simple fact is customers want to save money! Leveraging national events such as Small Business Saturday gets customers in the door in the mindset that they are ready to spend money! If you have the right item and provide customers the best experience, they'll spend it with the local businesses you represent.
Want more tips like this? Download my guide, 18 Tips to Master Local and Mobile, TODAY!
Come back next week for more local business marketing tips from the #QueenofLocalSEO.