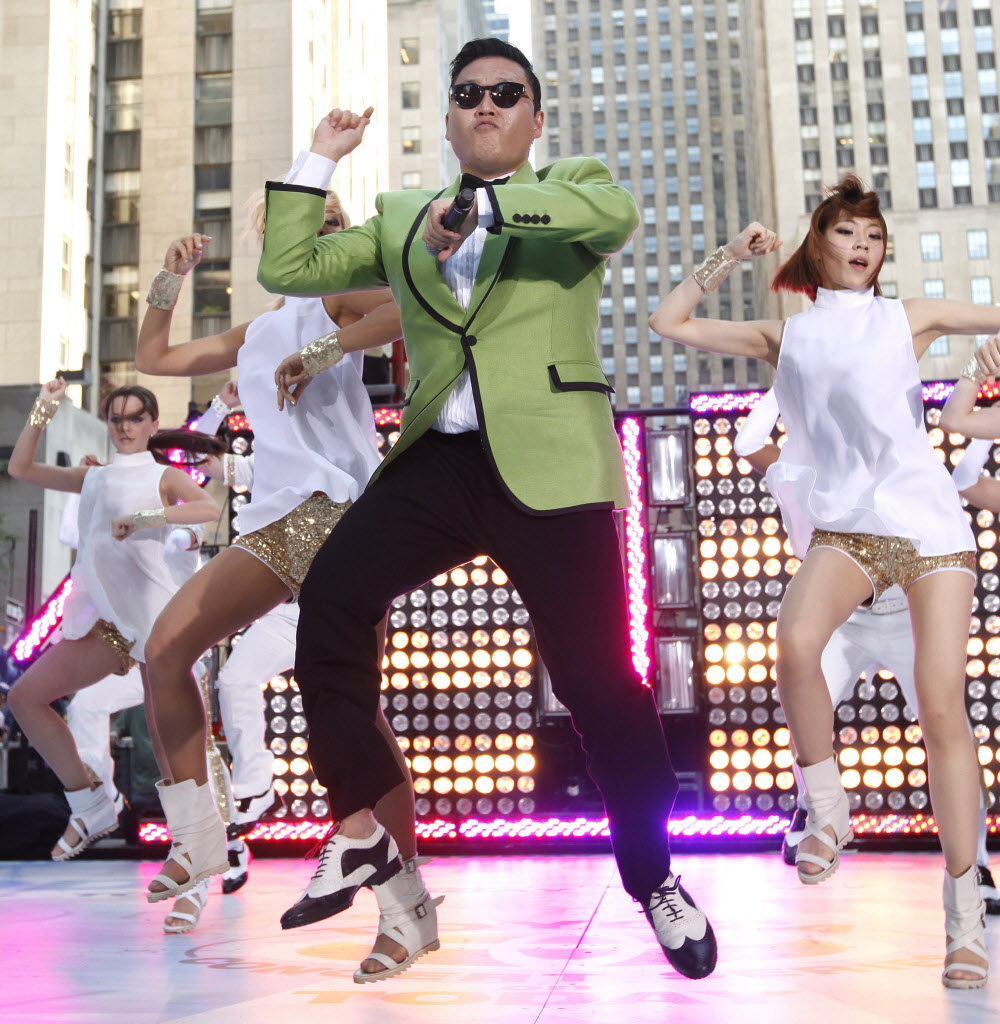 By now, everyone has heard the Korean pop sensation, Gangnam Style. Whether it was the mother-son duo, the U.S. Navy parody, or the Mitt Romney version that debuted weeks before the November election, we all know the song that has taken America by storm. As the success of PSY and his catchy tune continues to spread, the knowledge of  "viral videos" and the interests of Internet users becomes increasingly clear.  With that being said, content marketers have a lot to learn from the success of the galloping horse dance and flamboyant costumes of PSY's Gangnam Style Entourage.
According to Google, Gangnam Style ranks 2nd  for the WORLD'S Top 10 Trending Searches of 2012, including 19 different countries, and 23 countries'  Top 10 Trending Songs of 2012.
Since its YouTube debut on July 15, 2012, Gangnam Style has accumulated 1,063,496,416 views, more than any other video on YouTube, which translates into a staggering 212,699,283 views per month, 7,089,976 views per day, and 82 views per second.  This video alone has also broken the world record of YouTube likes for a single video.
With 54% of companies, shifting more money and time to creating video content, according to emarketer.com the questions on everyone's mind is "How did they do it?" and "How can we do that too?" Both questions can be answered by starting with what they did and continue to do right.
1. The Idea
The Gangnam Style empire was brought to life with a video that was both entertaining and unique. The video itself is fun and unpredictable keeping the viewer tuned in for the duration. By utilizing PSY as the spokesman for the video, they were able to play off of  his personality and flair and bring life to the video and appearances that followed. Including a signature dance in the video created a memorable feature for audiences to associate with the song, as well as giving them the opportunity to create their own renditions.
2. Build Awareness
YG Entertainment, PSY's record label, released teasers of the Gangnam Style video to their YouTube and social media followers to  intrigue existing followers as well as building awareness for those who didn't previously know the artist.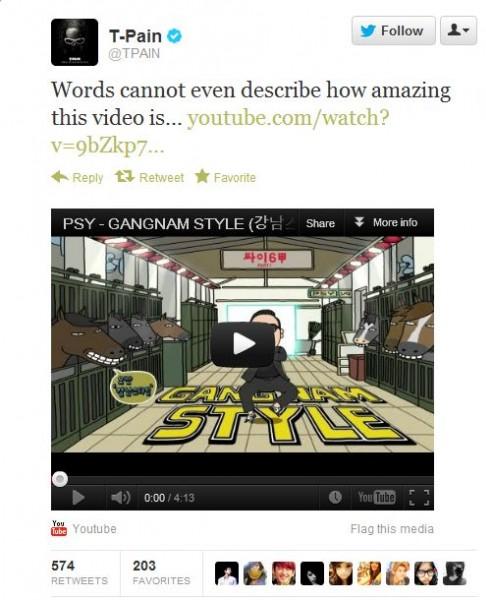 3. Outreach
Although this video had already begun to gain popularity, the video was first tweeted by T-Pain on July 29th, which was believed to be what sent the video into the viral stratosphere. Without prompting from the YG Entertainment group or Psy, the video spread like wild fire through the celebrity community and landed PSY on the Ellen DeGeneres Show where he performed with Britney Spears.
4. Take Risks
YG Entertainment of Korea began their expansion into the U.S. with the willingness to explore any opportunities that came their way. By taking advantage of a deal with Scooter Braun, the manager of Justin Beiber and boy band One Direction, PSY was able to leverage their existing supporters to boost his name in the US market.
As businesses venture toward video as a major source of content, there is a lot that we can take from the success of Gangnam Style, aside from the amazing dance moves. When coming up with your content strategy think about the same key components, a well thought out idea, brand awareness, outreach and taking risks.  With all of these elements you can create a lasting piece of content that will continue to bring awareness and sustainability to your site and more importantly, your brand.