We're dedicated to providing the best listing management solutions available to our agency, brand and local marketing partners. And when we get the chance to add a new high-quality directory to our Data Amplifier Network, we jump on it.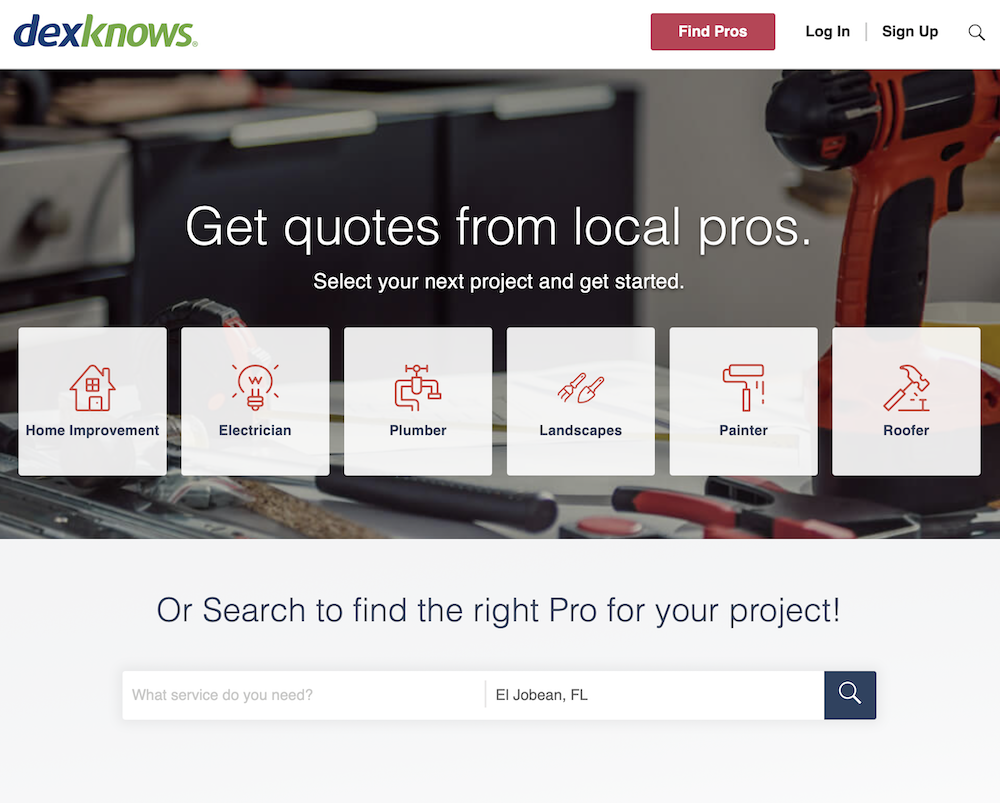 DexKnows Is Now Available in Advice Local's Listing Management Solution
Today we get to share that DexKnows has been added to our network. For all of our platform partners, if you log into your dashboard today, you'll see DexKnows along with a synced status for any active business listing. For our partners using the legacy dashboard, we highly encourage you to consider making the switch today. Along with new directories such as DexKnows, there are many other amazing features such as data aggregator submissions being included for free.

SuperPages and YP Have Been Refactored, Too
Part of our commitment to being the best in listing management means we're continually improving on our listing management technology, and how we submit a business' data to directories.
We have refactored YP and SuperPages. Now when you list a local business with Advice Local, the data within our technology is submitted to these sources even faster.
As you might have observed, at Advice Local we are very particular about the directories we add to our Data Amplifier Network. We look at the characteristics of the directory such as domain authority, page rank, backlink trust flow, backlink citation flow and organic traffic.
We also consider qualities such as whether they amplify business data to other trusted data sources. We actually discussed this back in April – and now's a good time to find out why all listing management services are not created equal.
Data on DexKnows, YP and SuperPages to Consider
78 Domain Authority
14,300 Linking Websites
5.8M Do Follow Backlinks
76 Domain Authority
8,781 Linking Websites
17M Do Follow Backlinks
84 Domain Authority
40,293 Linking Websites
54.6M Do Follow Backlinks
When It Comes to Listing Management, Quality Is More Important Than Quantity
When you are submitting a business' data online, you always want to consider quality over quantity. When it comes to listing management, the well-known saying less is more applies here. Simply put, being listed in a smaller number of top-quality directories will outrank the visibility of being in many directories that are known to be infused with spam.
Google clearly states that "low-quality directory or bookmark site links" can hurt a business. They are considered a link scheme, as outlined on the Google Search Central blog. A sure sign that the directory is of low quality is revealed if they require a link back to publish the business' listing.
We're All About the Data – You Can Be Too!
At Advice Local, accurate business data distributed on quality directories, data aggregators, mapping apps, GPS and in-dash navigation solutions is our priority! Request a demo today and learn how we can help you to help your local business customers.