Google is testing a new messaging feature that allows customers to chat directly with the businesses they find in search results. When viewing local listings in Google Search or Maps, customers will see a new 'Message' button on the listing for businesses participating in the pilot program. Customers can then click to connect with the business via text message or Google's Allo app.
For now, this feature is only available to select businesses that received an email invite to the pilot – which serves as a necessary reminder that business owners should monitor the email address associated with their Google My Business accounts. It's likely that some businesses were invited to test the feature without realizing it.
The Benefits of Chatting with Customers in Google Search Results
With Google heavily pushing micro-moments and mobile search, a move towards instant messaging between businesses and customers only makes sense. In addition to making it possible for consumers to get real-time responses to their specific questions, Google's new messaging feature offers several benefits to businesses, including:
Access to more information about what consumers want to know when they're searching online.
The ability to address customer concerns privately rather than on social media or a public review site.
An opportunity to control their online presence and ensure customers are receiving accurate information about their products or services.
A chance to humanize their brand and connect with mobile consumers on an individual level.
Tips for Businesses Participating in Google's Pilot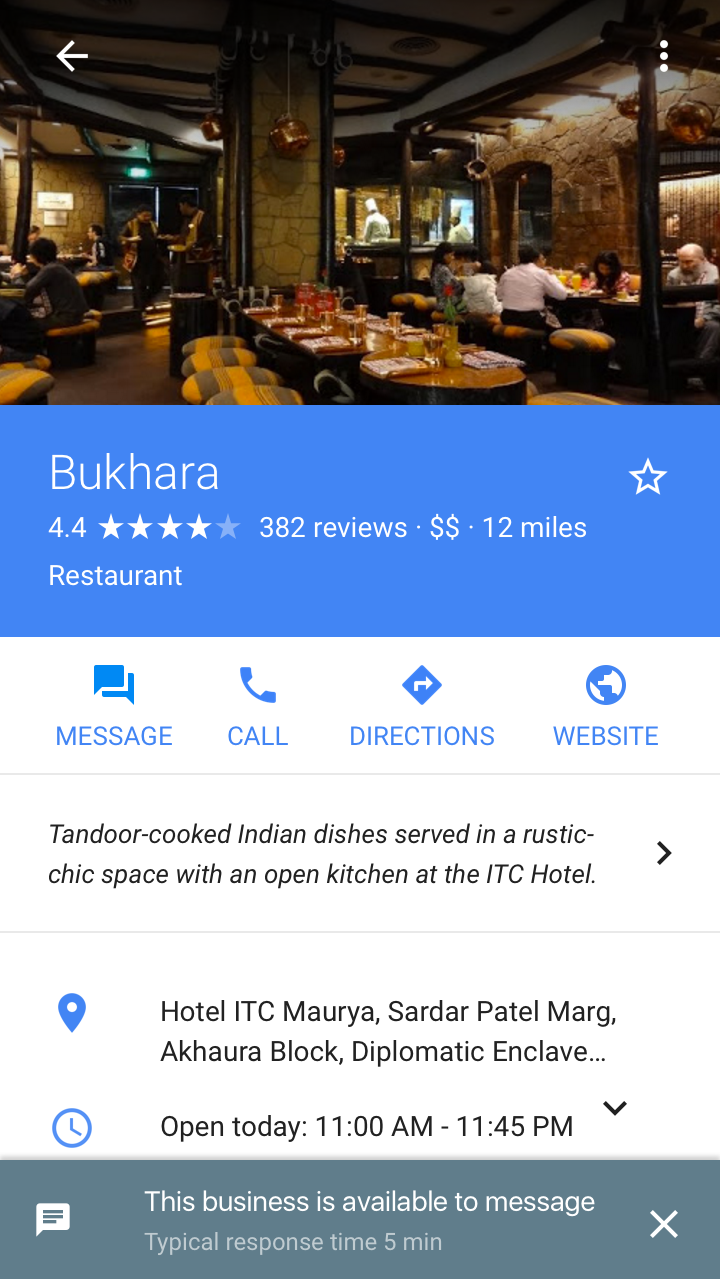 If you're lucky enough to be participating in the pilot, it's important to make sure you respond to customers quickly. As you can see in the image, Google tracks and displays the average time it takes for a business to reply to questions.
Businesses that are unresponsive not only lose out on the chance to connect with consumers in the moment, but also hurt their reputation and discourage customers from reaching out to them in the future.
This feature is yet another reason that businesses must maintain an up-to-date Google My Business listing with correct NAP data. Additionally, it's important that the phone number associated with your listing is connected to SMS so that consumers will be able to message you once the feature becomes more widely available.
It will be interesting to see if Google adds more capabilities to the messaging feature once testing is complete. We're sure the businesses participating in the pilot will have plenty of feedback and suggestions for improvements.
What new Google My Business features would you like to see offered to help businesses take advantage of micro-moments and connect with customers in search results?
Image Credit: Google My Business Help