While snowmageddon was happening all around us in Texas last week, Google continued to keep the changes coming. Rolling out now is Google Business Profile (formerly Google My Business) Messaging for desktop. In the past, businesses that elected to get messages from customers could access them through the Google Business Profile (GBP) mobile app.

Google Business Profile Messaging Now Available on Desktop
As you know, consumers hunger for convenience. GBP messaging is another example of Google providing it to them. The fact is, Google wants consumers staying on their platform longer and longer. This means less clicks to a business' website, and we can't control that. But what you can control is to make it easier for consumers to connect with the businesses that you represent – instead of the competitor.
To turn the feature on, simply go into the GBP dashboard and select Messages. From there you can turn on messaging.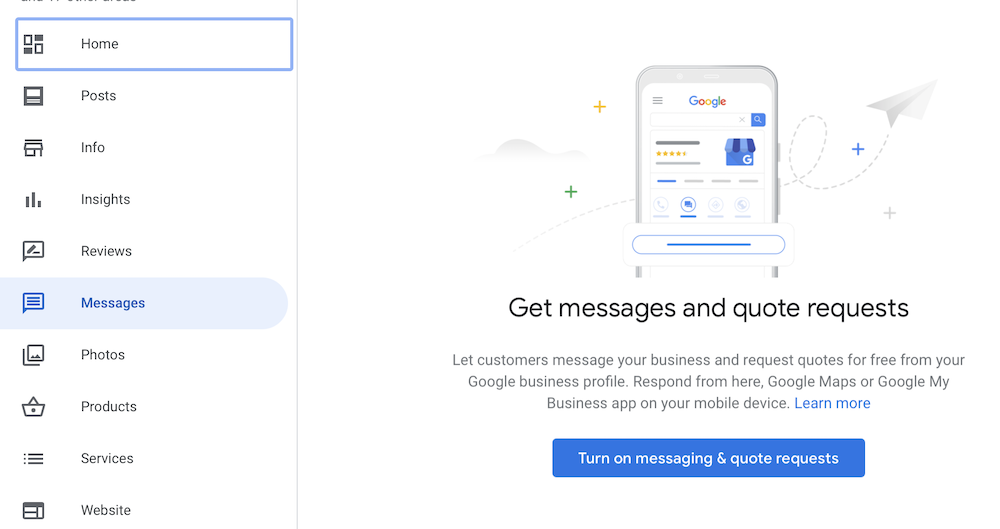 Google Tackles GBP Spam, Again
 Google decided to tackle Google Business Profile spam last week (thank goodness). Dan Pritchett, Principal Software Engineer at Google Maps, reported the following:
We blocked or removed 55 million policy-violating reviews and nearly 3 million fake Business Profiles.
We took down more than 960,000 reviews and more than 300,000 Business Profiles that were reported to us by Google Maps users.
We reviewed and removed more than 160 million photos and 3.5 million videos that either violated our policies or were of low quality.
Our technologies and teams disabled more than 610,000 user accounts after detecting and investigating suspicious or policy-violating behavior.
We stopped more than 3 million attempts by bad actors to verify Business Profiles on Google that didn't belong to them.
Bing Now Features Facebook Reviews as Their Primary Source?
Google isn't the only one changing things up. Jason Brown reported on Local U that it seems Bing is no longer featuring Yelp Reviews as the primary review source. Jason states, "Bing is preparing to become the default search if Google pulls out of Australia." The example Jason presented shows they are using Facebook reviews as the primary review source.
And for a while now, I've been sharing about the importance of creating and optimizing Bing listings. While it's considered "the other search engine" by so many, it's still an important one. Bing has 6.84% of the worldwide desktop market share, according to Statista. If Bing becomes the default for Australia, the trust in this engine will most likely grow worldwide and this percentage will naturally climb higher.

We know that adding another listing you need to create for your clients can be a time drain. But did you know Bing is included within our Real-Time Data Amplifier Network at no additional charge?
We Can Help With Google Business Profile, Yelp & Bing
This is simply one more reason you should take a tour of our listing management solution today. Google Business Profile, Bing and Yelp are just a few of the Local Pages we can take care of for you. Request a demo to learn about our full suite of sweet solutions.