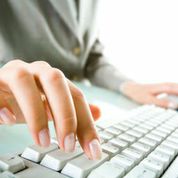 Google+ may not have taken off like a rocket when it was first launched, but it has stood the test of time and is now proving to be well worth the investment for any business. Creating a business Google Plus page that drives engagement and the related benefits need not be difficult. Following are three tips that we at Advice Local recommend when you want to get the most out of this social medium.
1. Claim a Custom URL
Once your Google+ page has been active for at least 30 days, you have more than 10 followers and your profile photo is in place, you can claim a custom URL. This is a great way to build your brand and make your page easier to find—and share!
2. Create Your Own Web
Your website, blog, YouTube channel and other social media sites should all be interconnected with your G+ page. When creating a business Google Plus page from the ground up, make sure that links to all of these other vehicles are properly placed on your profile—and vice versa. This develops the link structure that Google likes.
3. Make it Visual
Google+ supports a nice array of visual media including animated GIFs and more. Use these to your advantage to help your posts stand out. You can also host your own live video on G+ with Hangouts on Air to really boost the visual aspect of this powerful social tool.
These are just a few tips to help you get started with Google Plus. Together we can help your business integrate G+ into everyday marketing tactics that promote your products or services.
Contact Us to Learn More
At Advice Local, we believe that creating a business Google Plus page can be one of the best things you can do for your business today. Contact us today at [phone] to learn more about how G+ can get your business seen by more local customers.