Last week we discussed Google pursuing verticalization through a growing list of Google Business Profile (GBP) attributes. Today we're going to look into just why listing management is so important for businesses.

Why Does Listing Management Matter for Businesses?
As you know, business listing management is a key focus of what we do at Advice Local. We help agencies like yours ensure your business clients have accurate name, address and phone number (NAP) listings syndicated across a host of directories. And beyond NAP data, a listing will include categories, products, services, images, payment methods, attributes and more.
Syndicating this business information across directories, mapping apps, reviews sites, voice assistants and more – while also ensuring data is accurate, up-to-date and not conflicting – relies on automation. Businesses that leave their listings to chance? They will inevitably encounter errors, duplication… and the bad data that Google really does not like.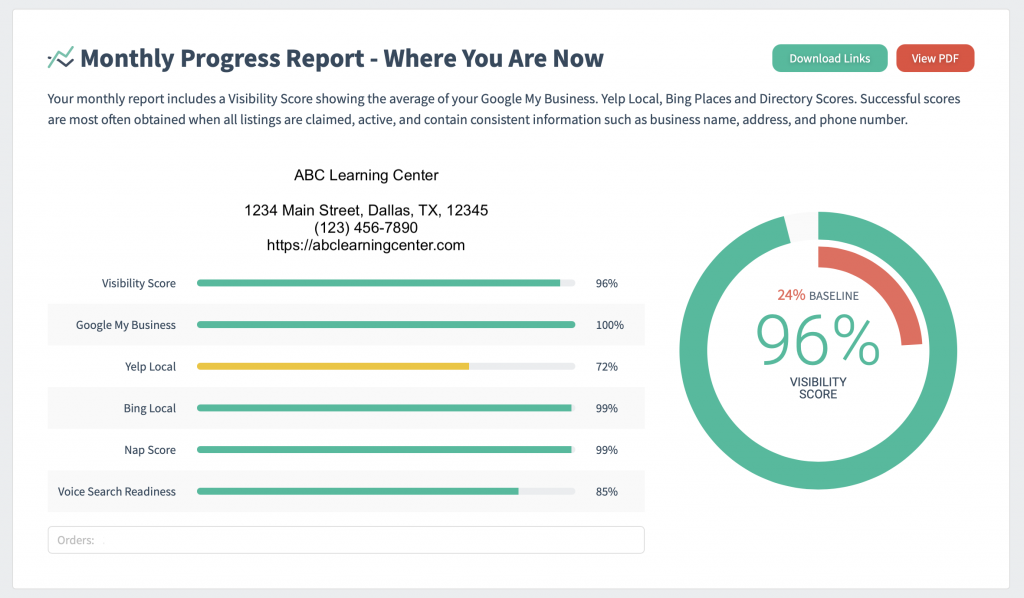 The Value of Listing Management to a Business
Increases Search Visibility – Citations are critically important as an SEO signal. However, bad data can severely hinder results.
Improves a Business' Reputation – Listings on popular platforms, including positive reviews, help develop a business' reputation in the eyes of consumers.
Offers the Chance to Be Listed in a Vertical – With GBP focusing more attention on verticalization, why not help your clients capitalize on this growing trend in verticals such as woman-led, veteran-owned and more?
Brings Tangible Results – Above all else, listing management brings positive results to local businesses. From better visibility to increased trust, local businesses can build their brand.
Not All Listing Management Companies Are Created the Same
It should be noted that while listing management as a concept is sound, in practice there's plenty of room for error. The reality is, not all listing management companies are created equal – and bad data is the quickest way to damage your client's relationship with the search engines. Listing management services will vary, so partnering with the right provider to service your brand, franchise and agency clients is important.
Technology Is Essential to Effective Listing Management
Have you been paying attention to the number of citation sources accessible to your clients? The list can feel never-ending, and it's just one reason why claiming these listings individually is inefficient, and in almost all cases, just not feasible. At Advice Local, we distribute data in real-time via API to many of these sources, making sure listings are always fresh.
Take Advantage of Real-Time Listing Management
We can all recognize the great importance of listing management for local businesses. But just how much of your time and resources are you willing to commit to staying on top of each listing?
At Advice Local, we have streamlined the listing management process, offering real-time listings updates, comprehensive reports, enhanced GBP tools – and a whole lot more. When you partner with an experienced listing management company like Advice Local, you can be certain your clients are in good hands. Request a demo and take a tour of the dashboard by calling (214) 310-1356.