While you may not have considered it, Google has been shifting Google My Business into a platform that is starting to look more and more like a social network. Damian Rollison on Street Fight has been taking a deep dive into GMB over the last few months and the shifts they have been making.

Is Google My Business Becoming More Social?
As you may recall, earlier we discussed the fact Google is using attributes to create non-traditional verticals and prior to that how they are using information such as products and GMB posts to personalize search results for a consumer.
User-generated content (UGC) is a big part of this transition. Google failed at creating a social network once before (i.e. Google+), but this time it seems they are having more success. While they have been getting social through their Local Guides program for a while, we are referring to the information consumers actually post on a GMB listing. GMB makes it easier for businesses to engage with their existing customers and prospects.
Types of User-Generated Content Within a Google My Business Listing
Reviews
Questions & Answers
Photos
As we have shared in the past, it's important that you monitor and respond to reviews, The same is true for the questions-and-answers section. Not only can a consumer ask a question on a Google My Business listing, but the business and others can respond to the question.
How Can Businesses Benefit from User-Generated Content?
As Google continues to evolve GMB and the more you incorporate it into the consumer-engagement strategy you use for your local business clients, you may notice a shift change in your customers' mindset re: this emerging platform.
For example, the Google Questions & Answers feature may foster the first contact between a consumer and the business – and even if that initial encounter is negative, you have an opportunity to respond and possibly resolve the issue.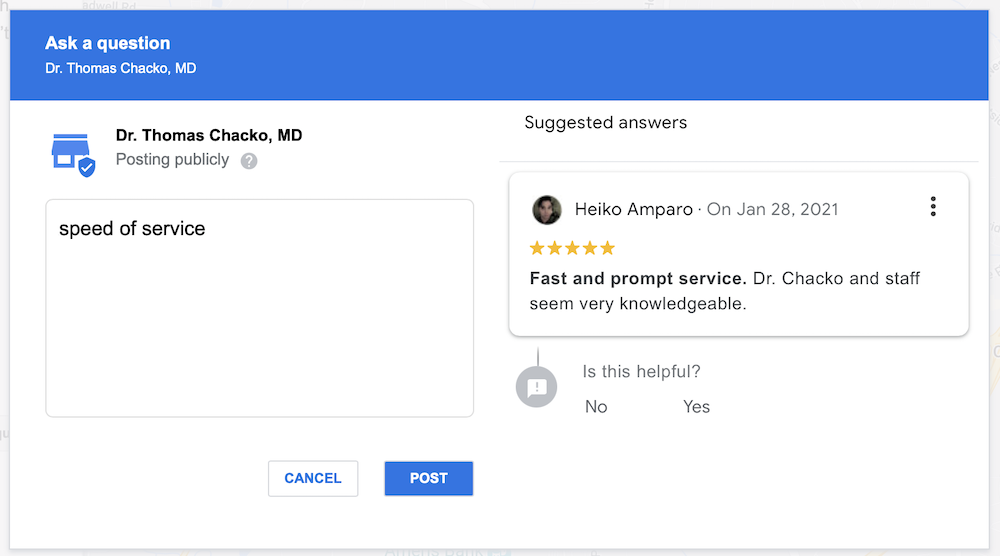 Shown here, Google is using artificial intelligence (AI) to respond to questions posted by a consumer with an answer taken from a GMB review. Similarly, answers might be extracted from a GMB post where the AI deems it relevant.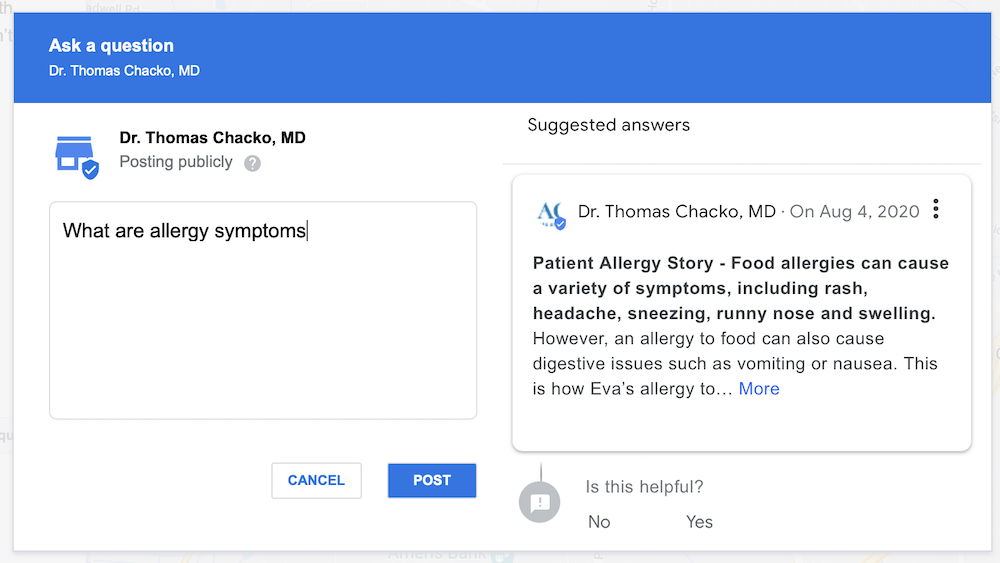 So How Can You Use This to a Client's Advantage?
The first step is to make sure you are maintaining and publishing content on your client's Google My Business listing. This includes answering questions asked by others, responding to reviews and uploading GMB posts. If you regularly add the most frequently-asked questions on the GMB listing (with responses), you'll be providing the most accurate, current information to your client's audience.
On top of this, aim to get upvotes for the answers you want to be featured. This will help ensure answers that are incorrect or negative are at the bottom of the list.
A Simplified Approach to Managing a Google My Business Listing
Managing a Google My Business listing for one small business may not seem too challenging. But as you start to add more clients, with multiple locations and complex business models, you'll need an efficient way to manage the growth. Thankfully, there's a simple answer to this challenge – our Enhanced GMB Tool.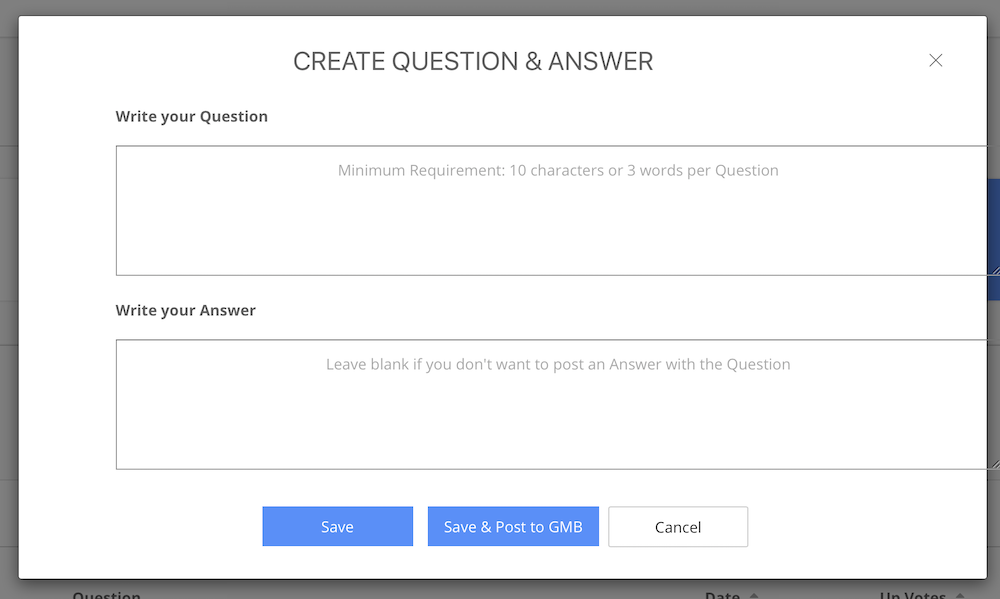 The image above shows just how easy it is to add questions to a client's GMB listing. Our Google My Business tool makes it easy to monitor reviews, add questions and answers and schedule images and GMB posts. As Google continues to push forward with UGC and enhanced GMB listings, it will be increasingly important that interactivity and community remain at the forefront of a local search strategy.
Get Help Managing Google My Business Today
If you'd like to take a closer look, request a demo online or by calling (214) 310-1356 and our team will walk you through how our listing management, GMB tool and voice search solutions can help your business.