Although there is some debate surrounding the exact impact of social signals on local search results, there are several indisputable reasons for businesses to use social media. Maintaining an active social media presence translates to more potential customers, authentic engagement opportunities and greater visibility for the brand – especially as the number of followers rises and the frequency of social signals increases.
Positive Social Signals Boost Credibility

We've already reviewed the role of social media in building citations and collecting reviews for local businesses, but social platforms play another valuable role in local SEO. Social signals generated from social media activity and engagement build up a brand as credible, trustworthy and part of the local community.
Major Implications of Social Media Activity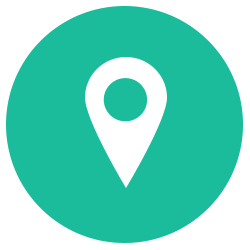 Stronger Local Presence. Social media makes it easier than ever for businesses to gain exposure and broadcast their brand personas online. When customers engage with a business on social media, it strengthens the company's brand within the local community. All of the likes, retweets and shares provide publicity that can amplify the company's presence.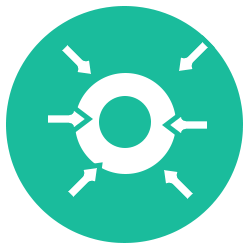 High-Quality Traffic. Not only does brand awareness skyrocket when customers engage with a business online, but website traffic also receives a boost – both in terms of amount and quality. The more often a blog post or other branded content is shared on social media, the more organic links are created back to the business' website.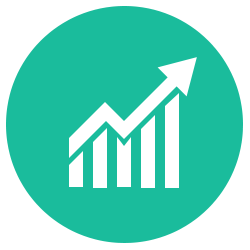 Increased Sales. The influx of traffic driven by social signals is often from visitors who are already interested in the business or its products, which leads to higher conversion rates and more potential sales.
Social Platforms that Matter Most for Brands
A social media platform is only as powerful as its users. The most important reason for a business to join a social network is that their customers are already there. Therefore, companies should consider where their target audience is most active online before investing time and energy into a social space that might be irrelevant. Although it varies slightly between industries, the best social media sites for most businesses are Facebook, Twitter, LinkedIn and Instagram.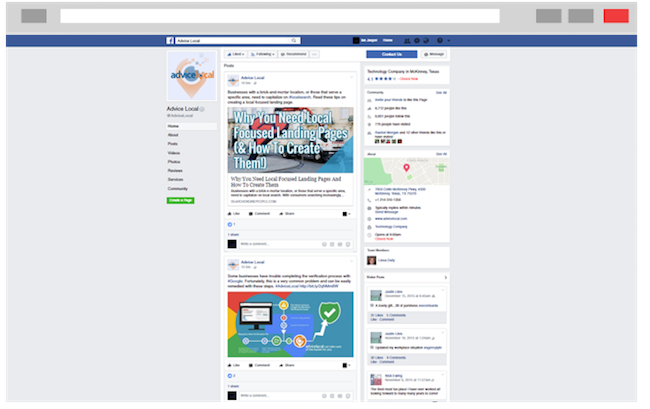 Facebook. Everyone who's anyone has a presence on Facebook. Not only does this social giant allow users to review businesses online, but it's also an ideal place to engage with fans, spread news about upcoming local events, hold contests and advertise new products or services.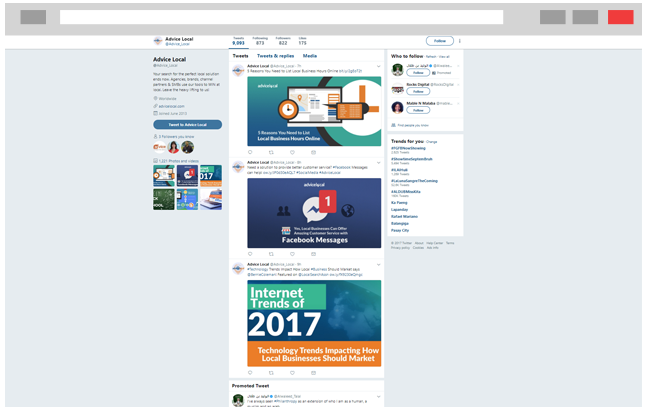 Twitter. The ideal platform for sharing opinions, news and tidbits of information that can be expressed in 140 characters or less. Businesses on Twitter should post multiple times each day and promptly reply to any mentions or direct messages. Tweets containing links to articles, photos or videos receive more engagement than plain-text updates. Brands can use Twitter Moments to draw special attention to a topic, tell a story to their fans and include customer tweets as part of a Moment.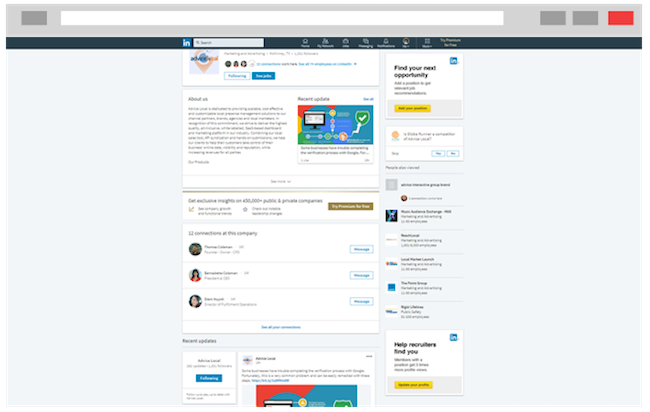 LinkedIn. A less casual forum than most social networks, LinkedIn targets professionals and offers B2B and B2C businesses a space to connect with their clients. The popular content on this social network comes in the form of industry news, authoritative articles and company updates. Local businesses should use this platform to connect with one another and their customers, and share industry-related events in the community.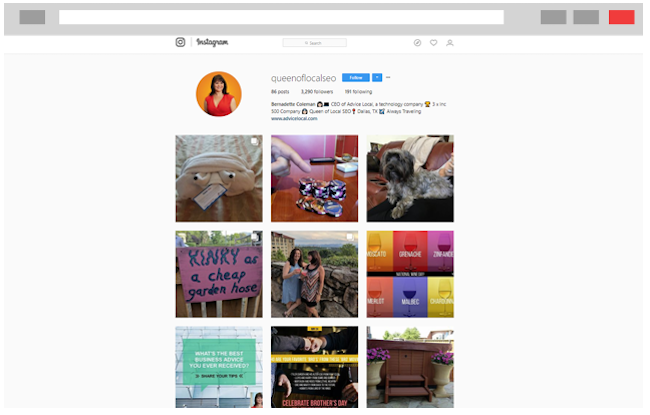 Instagram. The built-in filters, cropping and editing tools make it simple for photographers of any skill level to share images that look professional. The platform also allows for short video uploads and Instagram Stories. This is also a great space for hosting photo-driven contests or curating user-generated content.
Other platforms to consider for marketing local businesses include Snapchat, Reddit, Pinterest, YouTube and Tumblr.

Social Media Tips for Local Businesses
Include NAP information and a link to the business' website in the listing bio or description.
If possible, verify the account so consumers know the listing is officially associated with the business.
Take advantage of geotagging and use regional keywords as hashtags to attract more local followers.
Schedule updates at regular intervals to keep it active, attract new followers and keep the brand top-of-mind for current followers.
Keep followers interested by sharing a variety of content types including articles, images, infographics and videos.
Respond to any customer comments and encourage conversation.
Place social sharing buttons on blog posts so content can be easily shared.
Link to the social media profiles on the website and in email signatures.
Whether or not they can directly influence search engine ranking, social signals remain a valuable indicator for improving local presence and gaining high-quality traffic from interested consumers.
[widget id="execphp-2″ title="0″]