Last week we discussed important research regarding "near me" search queries. Today we've got a Google update, along with some digital marketing insights you may have missed.

Google Maps Sees Justifications Rolled Out for Local Businesses
We're starting with justifications this week. Over on Search Engine Roundtable, Barry Schwartz reported on the addition of justifications to the Google Maps mobile interface and app.
A quick reminder – justifications are snippets of text included within a business listing to justify why that business is showing for a particular keyword.
To make it easier for customers to find what they're looking for, Google overlays review snippets, mentions, menu items and other elements onto the local pack listings. And now they've expanded the feature, as it seems many are seeing these overlays in Google Maps.
We did some testing ourselves and can validate that we're seeing this in maps as well. While what was reported on Search Engine Roundtable was referred to as service justifications, we are seeing review justifications and "their website mentions" justifications also.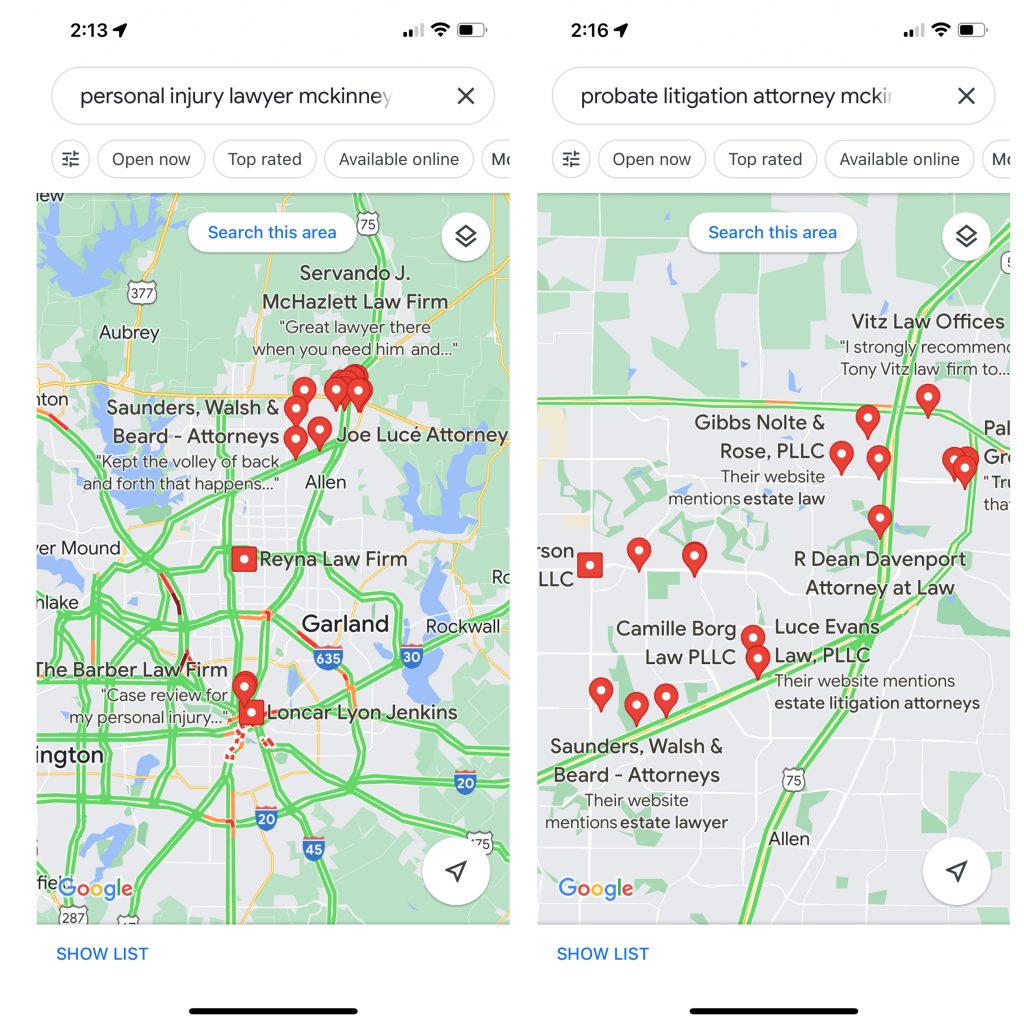 As you can see above, a search for "personal injury lawyer mckinney" returns a number of businesses with review snippets. Similarly, the term "probate litigation attorney mckinney" includes website mentions for related attorney services. Ultimately, the inclusion of these justifications creates a richer experience – one that can lead a searcher toward their preferred service.
If you're not familiar with justifications or mentions, we've covered it before in several different posts:
Surfacing in the local pack or Google Maps for justifications comes down to providing comprehensive and accurate business data that satisfies Google – and the needs of searchers.
Optimizing both a Google Business Profile (GBP) and the business' website is fundamental to the process. An optimized website and GBP work together to improve a business' appearance in the local pack, Google Maps and organic search.
Are You Adding Images to Google Business Profiles?
Speaking of optimizing your clients' GBPs, Claire Carlile shared some valuable tips on taking advantage of Google's visual search push, including encouraging user-generated content (UGC).
You've probably noticed that we have been strong advocates of adding images to your clients' Google Business Profiles for a while now.
Images are one type of user-generated content that can be extremely helpful in improving the visibility of a GBP.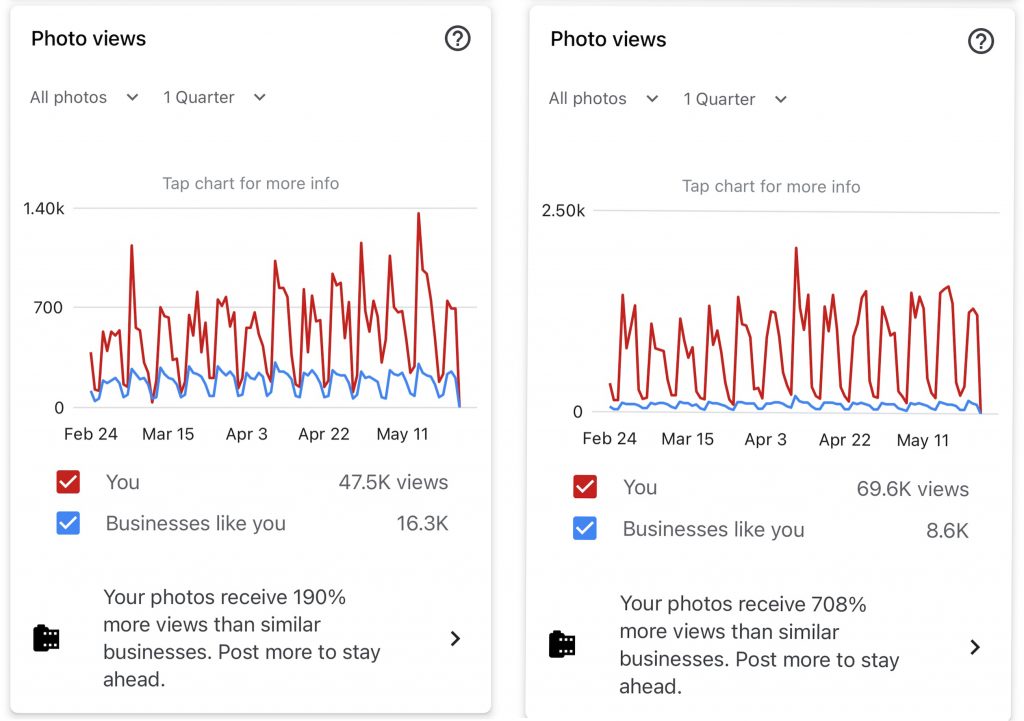 Shown above are two examples of how adding photos on a GBP can bring a lot more views for your local business clients in comparison to other similar businesses.
It's worth noting that both of these businesses are doctor's offices. It can be difficult to locate quality images appropriate for a GBP for this type of business. But this Advice Local partner got creative about getting relevant images designed to add on the GBP – and it has been paying off with lots of views.
In fact, Google itself recommends adding photos to a GBP for better interaction with customers.
According to Google, businesses that add photos to a GBP get 42% more requests for directions on Google Maps, and 35% more clicks to a business' website when compared to profiles without photos. Simply put, with Google continuously improving its visual analysis tools, including images is a smart move right now (and it will continue to be).
Local Business Marketing Made Easy With Advice Local
Next time you need help with business listings management, Google Business Profile claiming or data aggregator submissions, look no further than Advice Local. Request a demo today to see why our agency and local marketing partners choose us by calling (214) 310-1356.