It's safe to say there are three things we really love to talk about at Advice Local – local business listings, Google Business Profile – and voice search. Since Google Business Profile (formerly known as Google My Business) has been the hot topic for us the last several weeks, we thought we'd mix it up and discuss voice search – specifically voice apps for small businesses.

Popularity of Voice Search
Over the last few weeks we've had quite a few partners contacting us to inquire about our voice app technology. Voice search has been gaining popularity since 2016 (and even before that). Here's some data to back this app.
We can only imagine how much the Amazon Echo user base would be today.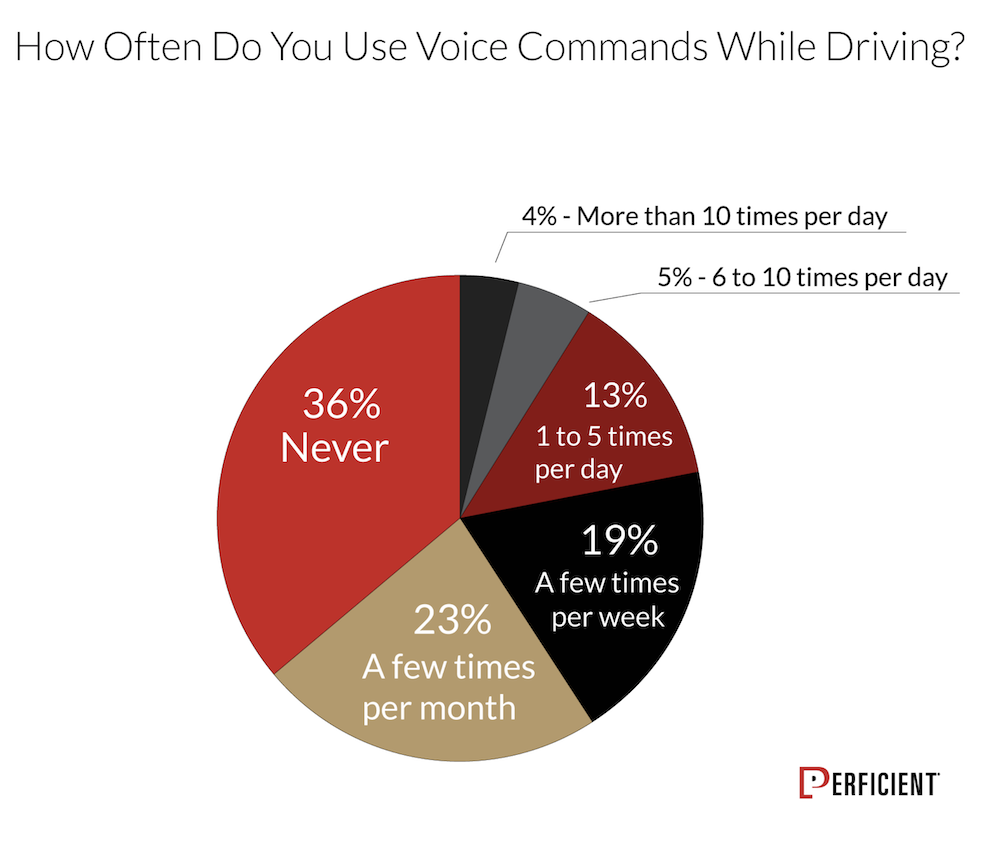 Image Credit: Perficient
Mobile Voice Search Usage
A study by Perficient of 1,123 users on mobile voice search usage in 2020 revealed that 4% used voice search more than 10 times per day while driving, and 5% used it 6–10 times per day while driving. Finally, 19% used mobile voice search a few times per week while driving.
This means people are not just sitting at home using their Amazon Echo to perform voice search queries. Users are on-the-go, counting on the Google Assistant, Alexa and Siri to:
Help them decide where they want to eat
Give directions to where they want to go
Find the closest oil change place
Provide information like business hours or services offered
This Is Where a Voice Search App Comes In
It's not easy for a business to manage the information related to their business online. They need to:
Make sure their NAP (name, address & phone number) is correct in online directories
Submit their business to in-dash navigation and mapping apps
Manage their Google Business Profile, Bing & Yelp listings
Make sure they can get found by voice assistants
At Advice Local, we not only make it easy for our local marketing and agency partners to provide all the services listed above to their local business clients, but we also have voice app creation technology for small businesses.
We Make Voice Apps for Small Businesses Simple
We're not sure if you know this or not, but we created the first-of-its-kind Voice Search Readiness Score – and we're one of the first to integrate a conversational voice app solution within our technology. We also have voice profile technology on our directory Judy's Book – and voice markup available for every active business listing in our listing management solution.
When it comes to voice search optimization, we know what it takes to help our partners better serve their local business, brand and franchise clients. Request a demo today online or call (214) 310-1356 to learn all about our voice search solutions.