As you may recall last time, I talked with you about the value of data aggregators in the local search ecosystem. And if you log into your Advice Local partner dashboard today you'll see another new change. As I also mentioned, Infogroup has rebranded to Data Axle. Along with their shiny new name, in your online research you'll find that Data Axle is a leading provider of business data across the United States and Canada.

Key Questions to Consider When Selecting a Listing Management Service
Today I would like to cover points I highly recommend that you consider when selecting a listing management partner.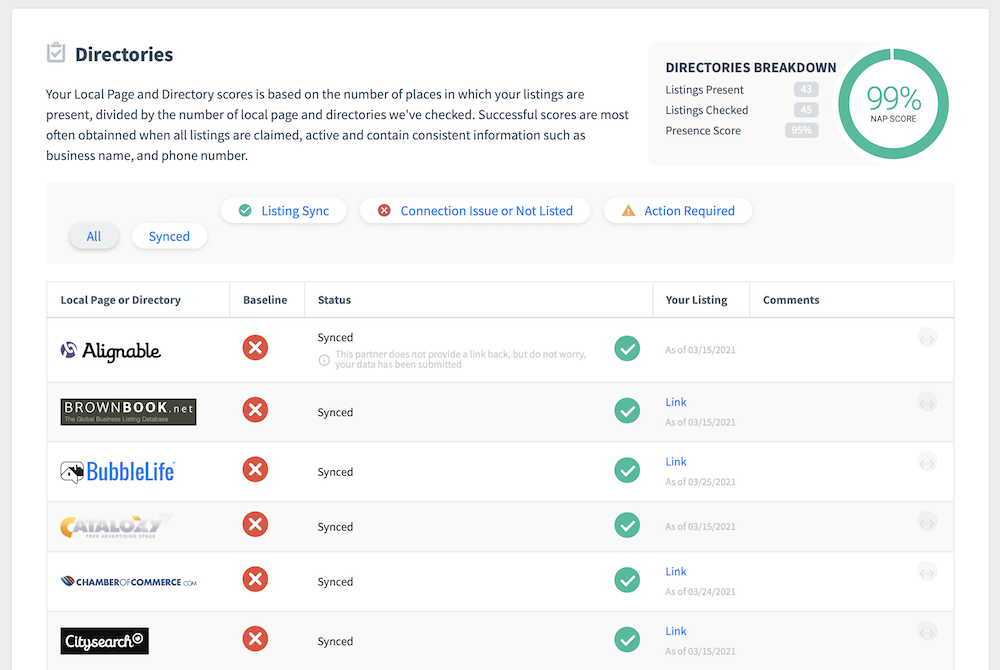 1. What is their approach to listing management?
At Advice Local we have a hybrid approach. We build citations via API and manual. Another big plus is our partnerships with directories, where we can submit a business' data in real time. Once a business is entered into our system, the business' data starts distributing immediately around the web. While not all directories in our solution are real time, a majority of them are.
2. Are their business listings paid inclusion or paid insertion?
This is the biggie. Paid inclusion means that as long as you continue to pay the listing management company, the business' data will remain intact on the web in the directories that are part of their network. But once you stop paying them the data reverts back, almost immediately in some cases.
Paid insertion means the listing management company adds the correct business data to the directory. If you stop paying them, the data remains intact. However,  over time this data can and will be overridden. This is why listing management is an ongoing service, vs. a one-time solution.
3. Do they submit to data aggregators, and what is the cost?
Almost all of the listing management companies submit to data aggregators. Most of them come with an additional fee. Also, not all of them submit to the same number of data aggregators.
At Advice Local, we submit to five: Factual, Foursquare, Data Axle, dataprovider.com and Localeze. And we include data aggregator submissions for our Advice Local platform partners at no additional cost.
4. Do they offer voice search readiness solutions?
Built right into our technology is a voice search readiness score. You'll be able to know right from the business' online visibility report if they are getting found by the most popular voice assistants. While a few may offer something similar, they don't necessarily have a scoring solution integrated into their reporting.
5. What are the extra features they offer partners, and do they charge for them?
These features and fees will vary by listing management provider. Here are the top ones for Advice Local:
Are You Picky When Selecting Your Listing Management Partner?
If you are not picky when selecting your listing management partner, I highly recommend a new approach. In order to know if the listing management provider you are choosing is the right one, you need to weigh the pros and cons of each. Request a demo today and take a tour of all the features available within our listing management solution.